The Digital Health Counsel seeks to inspire, educate, and foster collaboration among lawyers and other professionals working on the next generation of AI and data-powered innovation in health care.
Thank you to those who attended our first "Digital Health Counsel: Advancing Medicine in the Age of AI" an event presented by Ogden Murphy Wallace on September 12-13 at the Columbia Center in Seattle. This unique gathering brought those working at the intersection of law and all things digital in medicine.
You may view the 2023 AGENDA here.

For any additional questions, please don't hesitate to contact Karen Oboy at koboy@omwlaw.com.

Thank you to our partners who have helped to make this event possible, Fenwick, rGen Consulting and Parker, Smith & Feek.

We look forward to gathering again in 2024.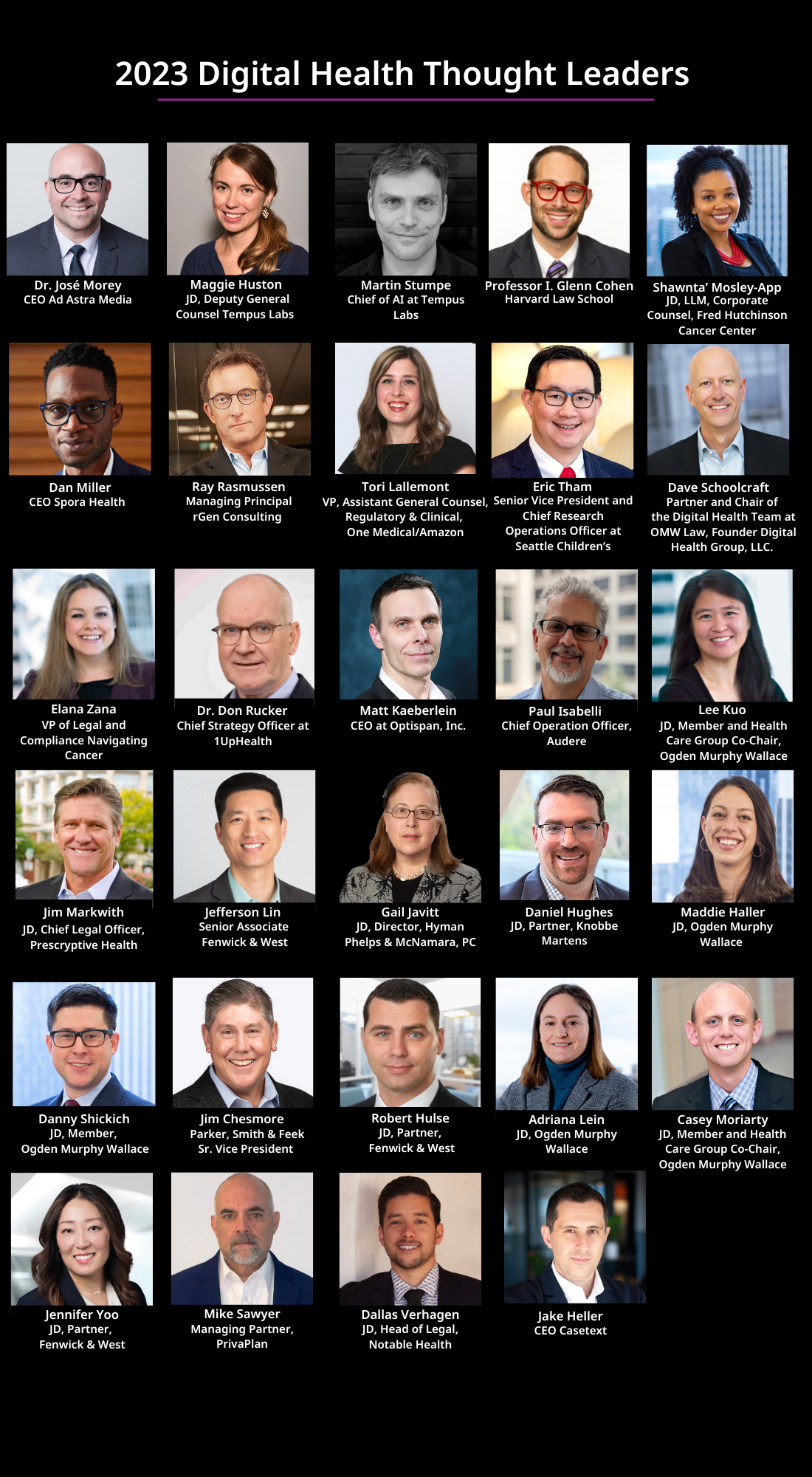 Related Attorneys
Practices & Industries